News & Resources
In the Montgomery County Medical Society
Register Now to Attend the MCMS Annual Meeting May 11, 2023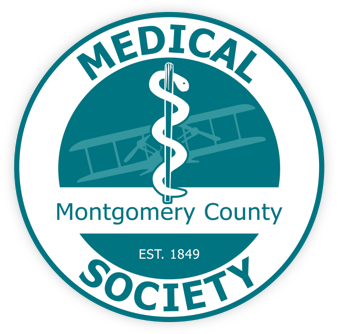 Provided by MCMS Administration
The 2023 MCMS Annual Meeting has now been scheduled for Thursday, May 11, 2023 beginning at 6:00 PM, at the Dayton Country Club.  A reception with cocktails and hors d'oeuvres will begin at 6:00 PM, followed by buffet dinner service from 6:30 – 7:15 PM. The program will begin at 7:15 PM with the introduction of John R. Corker, MD as the 174th MCMS President. We will recognize 2022 President Ricardo Buenaventura, MD, along with all MCMS Past Presidents.  Bring your spouse or guest and join your friends and colleagues for a wonderful Spring evening together. 
Come celebrate these MCMS physician colleagues who will be honored for having achieved the milestone of Fifty Years since medical school graduation: Stephen England, MD; Ramesh Gandhi, MD; Azar Kardan,MD; John Lepage, MD; Hugh Moncrief, MD; Bassam Nakfour, MD; Thomas Olsen, MD; Mahendra Patel, MD; Carol Ryan, MD; Daniel Simon, MD; Raymond Spriggs, MD; Terence Torbeck, MD; David Westbrock, MD; Roger Antonelli, MD; James Bryant, MD; Kenneth Christman, MD; Terrence Dillon, MD; Michael Feldman, MD; Glenn Hamilton, MD; Jeffrey Hoffman, MD; Sara Kalvakota, MD; John Maguire, MD; Robert Palacio, MD; James Ruehle, MD; Philip Williams, Jr, MD; Gregory Wise, MD
Additionally, special guest speaker State Senator Stephen Huffman, a physician from Miami County, will provide an update on important legislative issues facing Ohio physicians, and the OSMA legislative team members will offer insight to other issues facing medicine in the Ohio legislature.
There is no charge for this special event, however, reservations are needed to help us plan adequately for food and seating arrangements. Please register here for the MCMS Annual Meeting by clicking the green button to load your cart with one reservation (no coupon needed). If you want to register for two simply back arrow to the previous screen and click the green button once more – this should then show two orders in your cart and you are ready to PROCEED TO CHECKOUT".