News & Resources
In the Montgomery County Medical Society
MCMS Installs New Leadership for 2023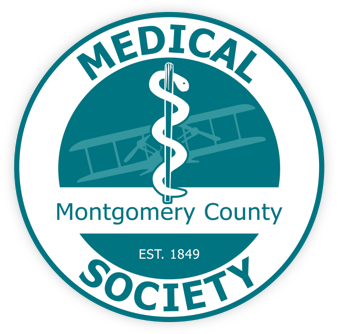 Provided by MCMS Administration
Outgoing MCMS President Ricardo Buenaventura, MD, administered the Oath of Office and handed the leadership gavel to 2023 MCMS President John Corker, MD at the meeting of the MCMS Board of Directors on January 12, 2023. Dr. Corker has been involved with organized medicine at all levels – local, state, and national – since his days at Wright State University School of Medicine. His goal is to encourage all physicians, and especially Medical Students, Residents and Fellows, and young physicians to participate in MCMS, noting there is strength numbers to advocate for the needs of the medical profession. MCMS offers a unified voice representing the interests of all physicians in the community, regardless of their practice affiliation.
Joining Dr. Corker and Dr. Buenaventura on the MCMS Board this year are:
Tom Proctor, MD, First Vice President; Asheesh Bothra, MD, Second Vice President; Walter A. Reiling III, MD, Treasurer; Gary LeRoy, MD, Secretary; Jhansi Koduri, MD, Director at Large; Keith Reisinger-Kindle, DO, Director at Large; Caroline Kennebeck, MD, Director at Large; Becky Thomas, MD, Medical Director PHDMC, Ex-Officio member; Valerie Weber, Dean Boonshoft SOM, Ex-Officio member.