News & Resources
In the Montgomery County Medical Society
Important Information concerning Increasing Presence of Xylazine Exposure in Overdose Deaths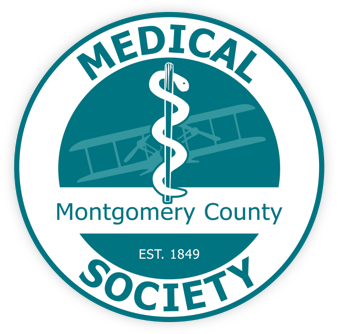 Provided by MCMS Administration
Xylazine is a non-opioid sedative analgesic used in veterinary medicine to calm and handle animals for diagnostic tests and for anesthesia and pain relief for animal surgeries. It is increasingly being detected in drug overdoses. In a national study, the presence of xylazine in overdose deaths grew nearly 20-fold between 2015-2020 (Friedman, et al., 2022). It's sold on the street under the names tranq or tranq-dope and may also be mixed with illicit drugs (primarily heroin and fentanyl). The hypotension, bradycardia, and respiratory depression from xylazine are additive with opioid effects and increase the risk of overdose death. Since Xylazine is not an opioid, Narcan does not reverse the respiratory depression caused by Xylazine. Likewise, patients being treated for opioid use disorder(OUD) whose symptoms do not respond to traditional OUD treatments may actually be in xylazine withdrawal.
Xylazine is not detected by routine tox screens. While xylazine is identified in about 2.5% of Montgomery County unintentional overdose deaths, its contribution to overdose deaths may be underestimated because it has a half-life of 23-50 minutes and it is rapidly eliminated from the body.
Interestingly, repeated exposures to xylazine by injection are associated with severe, necrotic skin infections in areas of the body distal from the site of injection. Physicians caring for patients with severe, necrotic skin ulcerations should consider the possibility of repeated xylazine exposures, and may need to manage acute xylazine withdrawal symptoms while simultaneously while providing wound treatment.
Health care professionals should report adverse events from possible xylazine exposure to Public Health – Dayton & Montgomery County, the poison control center, and MedWatch online at www.fda.gov/medwatch/report.htm.
References:
Food and Drug Administration. (2022). FDA warns about the risk of xylazine exposure in humans.
Friedman, J., Montero, F., Phillippe, B., Rafik, W., Dye, D., Meza-Goodman, D., & Shover, C. (2022). Xylazine spreads across the US: A growing component of the increasingly synthetic and polysubstance overdose crisis. Drug and Alcohol Dependence, 233. doi:10.1016/j.drugalcdep.2022.109380