News & Resources
In the Montgomery County Medical Society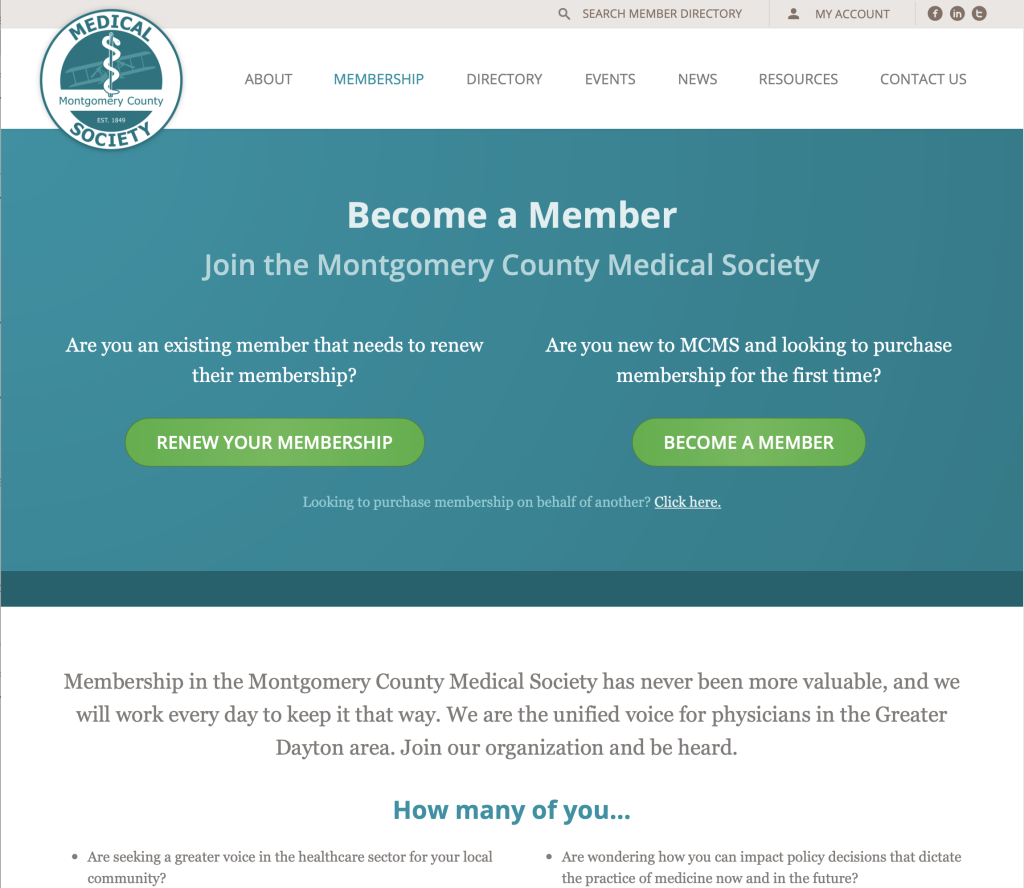 Time to Renew Your MCMS Membership – Use New MCMS Online Portal!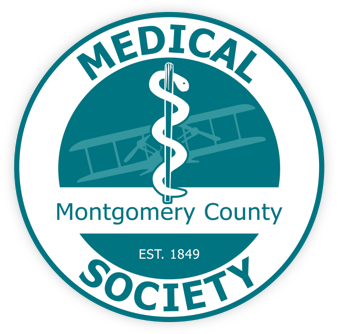 Provided by MCMS Administration
We are anxious for you to use our new MCMS membership portal for renewing your MCMS membership. Current members will be receiving a dues invoice in the mail with these instructions for you to log-in, renew your membership and update your personal profile. It's vital for you to review the information contained in your online profile for accuracy and to maintain this easy, online presence for others to see your practice information. It is imperative that we have an email contact for all members so that we can direct you to this site for timely important messaging. Going forward, many of the MCMS activities will be announced online through this website and through email communication. The online Membership Directory will provide real-time updates to keep the Montgomery County community apprised of your practice location and status.
Please start using your new login (see steps below) to get easy, online access to all your membership information, MCMS news and legislative updates, practice information for your colleagues, local public health resources, event registration, Dayton Medicine content, and more! You can also make your annual membership dues payment online through the secure payment portal!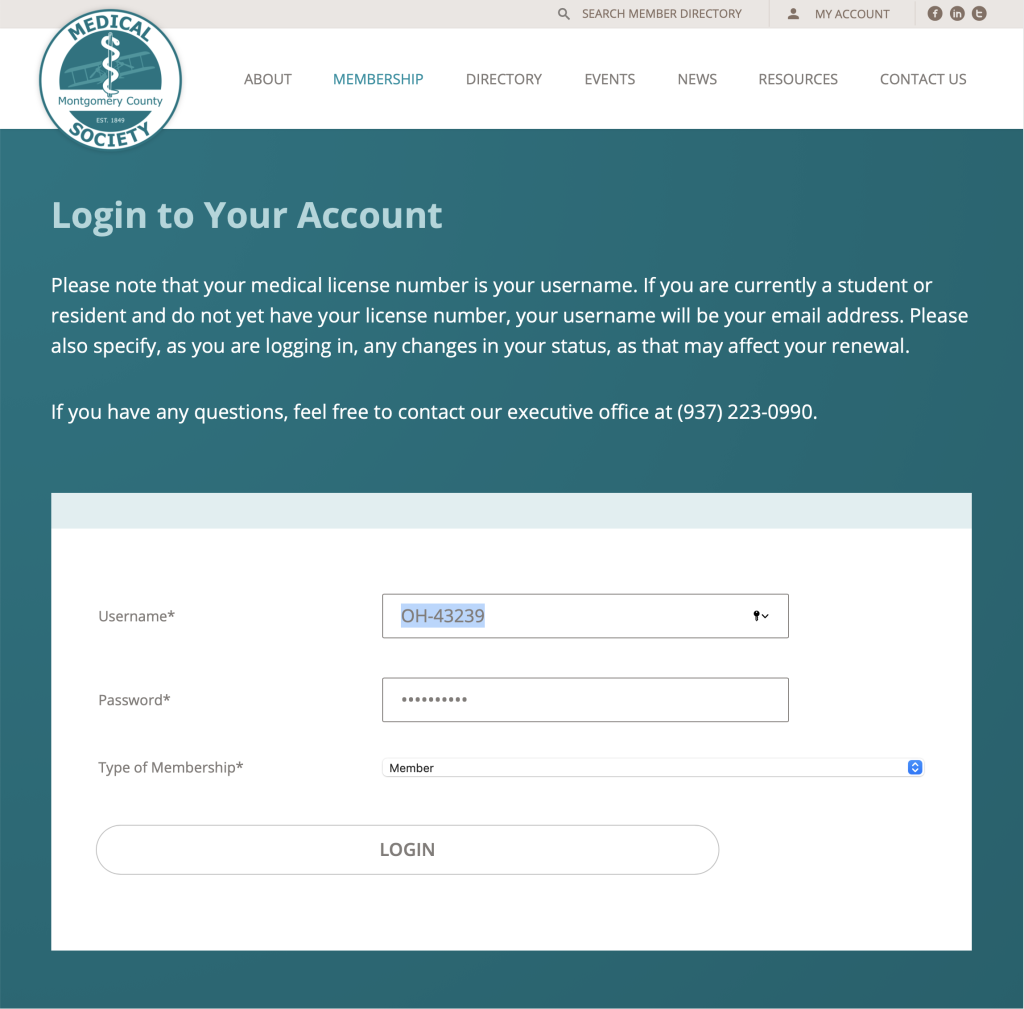 HERE'S HOW...
Please take a few minutes to login, renew your membership and update your profile with these short steps:
Visit www.MCMSOH.org and click "Membership" at the top menu. 
Select the Renew Your Membership button. 
 Login with the following details: 

 For username, use your Medical License Number (or your email address if you are a student) 
For Password, if you did not receive your password information, email gerricreel@sbcglobal.net or call Gerri at (937) 223-0990
 Select your current status to determine your Membership plan. 

The correct Membership will be added to the cart automatically and you need only complete the purchase. 
You will then be prompted to update your profile, where you can also create your own unique password preference in account settings. 
Thank you for your MCMS Membership…
This transition for our Society represents a critically important step forward giving MCMS the flexibility, connectedness and dynamism that we need to serve you as you deserve. We look forward to amplifying our unified voice for physicians in and around the Montgomery County community!
NOTE: If your MCMS Membership is typically paid for by your practice or group, please remember to submit your receipt for reimbursement.